Quick Links
---
---
Latest News

2021-06-15 -
Health and Happiness: The Societal Benefits of Homeownership

2021-06-15 -
How Much has Canada's Household Net Worth Grown Recently?

2021-06-15 -
Canadian Schools Will Start Teaching 14 Year Old Kids How...

2021-06-09 -
Bank Of Canada Rate Update June 9, 2021
---
Our Blog
Blog Post Categories
Announcements
(1)
Miscellaneous
(4)
Blog Post Archives
August 2012
(1)
July 2012
(2)
June 2012
(2)

Subscribe to Blog RSS Feed
---
Lenders we deal with...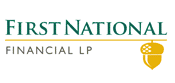 ---
Vision and Mission
OUR VISION
CCM Solutions is focused on operating as a profitable, professional and dynamic Mortgage Brokerage willing to work through the challenges in creating a brand that is about Commitment, Trust and Loyalty.
OUR MISSION
CCM Solutions will remain resourceful in building strong relationships with our Partners. Our skills allow us to be creative in providing solutions for complex situations.
CCM Solutions is committed to understanding the needs of our Partners and Customers. Honesty and respect leads to a long-term, Trusting and Loyal relationship.
CCM Solutions is confident in our abilities to deliver. Our experience, training and years of knowledge gives us the ability to tackle any situation and reap the results.
CCM Solutions is a team working together tirelessly and efficiently. Each Mortgage Agent/Broker is up to any challenge and we work towards delivering exceptional service. As a result, our goal will always remain to stand apart from the rest.