Quick Links
---
---
Latest News

2020-03-25 -
How to get your tax refund as quickly as possible amid th...

2020-03-24 -
CMHC CEO wants to reassure homeowners & landlords about t...

2020-03-18 -
Canada's Big Banks Offer 6-Month Mortgage Deferrals 'On C...

2020-03-16 -
Canadians may get 'Mortgage Holiday'
---
Our Blog
Blog Post Categories
Announcements
(1)
Miscellaneous
(4)
Blog Post Archives
August 2012
(1)
July 2012
(2)
June 2012
(2)

Subscribe to Blog RSS Feed
---
Lenders we deal with...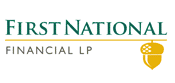 ---
Contact Information
Central Canada Mortgage Solutions

FSCO #11985

26 Austin Rumble Court

King City, Ontario

L7B 0B1

O: 905-553-5063

C: 416-357-4057

F: 855-488-0809


View Larger Map
We welcome your questions and comments.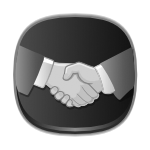 Did you know, in addition to rates, a mortgage broker has developed expertise in what type of mortgage financing each lender prefers to pursue. This kind of knowledge not only results in the most favourable rates for each project, but often whether a project is funded at all.
Should you have any questions, or are looking to review your options please contact us.
---