Quick Links
---
---
Latest News

2023-09-29 -
Canadians willing to sacrifice financial security for hom...

2023-09-27 -
Posthaste: Canadians could be gearing up to enter the hou...

2023-09-26 -
Transforming Commercial Spaces into Residential Spaces to...

2023-09-19 -
Housing Investors Are Getting Flushed Out as Canada's Rat...
---
Our Blog
Blog Post Categories
Announcements
(1)
Miscellaneous
(4)
Blog Post Archives
August 2012
(1)
July 2012
(2)
June 2012
(2)

Subscribe to Blog RSS Feed
---
Lenders we deal with...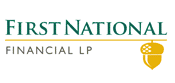 ---
Our Blog
Toronto 's Condo Boom: How Much More Analysis Can We Digest?
July 31, 2012 @ 10:15 AM by: Jason De Lima

Posted in
Miscellaneous
|
Leave a Comment
|
Back to Main Blog Page
Like it or not, the Toronto condominium building craze is a national story. It's frantic pace of
new construction and elevated valuations were one of the reasons given by the federal
Department of Finance for the need to cool the Canadian housing market by introducing
changes to insured mortgages a few weeks ago. The Toronto high rise condominium market
was on its way to a crash and something had to be done. The blunt instrument, in the form of
mortgage rule changes, will impact the entire Canadian housing market and, although the
Toronto condominium segment was by no means the only hot market in the country in need of
a breather, was it really a bubble? A new report from RBC Economics suggests that the
booming Toronto condo market is not as poised for a crash as some would believe.
Every year, around 250,000 people immigrate to Canada and close to 100,000 of them make
the Greater Toronto Area their home. This pool of new immigrants is a major component of the
estimated 38,000 new households which form every year in the GTA. Each new household will
occupy a dwelling of some kind and the supply of new dwellings must meet that demand. The
sheer scale of these numbers is sometimes not fully appreciated when the rate of condo
construction is examined in isolation.
Toronto is geographically constrained to its south by Lake Ontario. Growth must then take
place to the west, north and east of the city. For several decades, builders of single family
homes were able to meet demand by building new residential suburban subdivisions. But as
development land in the GTA became more scarce and further from the city core, single family
home starts declined over the past decade and in 2006, the Ontario government, in an effort to
protect certain environmentally sensitive areas and to reduce unchecked urban sprawl,
introduced a long term development plan for the Golden Horseshoe area (the west end of Lake
Ontario) and the area north of Toronto. The goal of the plan was to mandate intensification by
restricting lateral urban growth. The only other direction for builders, as the RBC analysis points
out, was up and the Toronto housing stock shifted to vertical growth. With very few new rental
apartment buildings being built, this vertical construction began increasingly to take the form of
condominiums.
The number of condominium units (including some apartment units) under construction in
Toronto is certainly a big number – currently estimated at about 44,000 units, which is morethan the 38,000 new households formed every year. But with construction taking up to three
years for some condos, the number of units being completed every year seems more
reasonable, especially when the number of single family homes being completed is declining.
The RBC analysis concludes that if the current demographic trend continues (and it might not),
there is no overbuilding foreseen for the short and medium term.
The percentage of new condo units in Toronto which are being purchased by investors (rather
than owner-occupiers) is almost impossible to accurately quantify, since this data is not
formally tracked. Estimates range from 15% to 40% but the more important data point which
can lead to a "bubble" is what these investors do with their units once they acquire them. RBC
says that there is more good news here as well: investors tend to rent their units rather than
flip them for quick profits. This lack of speculative activity creates stability in the market and
also increases the number of new rental units available in what is already a very tight rental
market with few new purpose built rental buildings under construction. One area of possible
concern is the imbalance in unit types with a lack of units being built for families (with two or
three bedrooms) and the potential oversupply of small one bedroom units, as investors tend to
favour these.
As Canada's largest residential mortgage lender, RBC says, for the reasons discussed above (and
others) that they see no evidence of a bubble in the Toronto condo market. So, why then did
the government repeatedly mention that particular market as a concern in justifying tighter
mortgage rules? Since the RBC analysis suggests that the mortgage rule changes will (1) reduce
the number of renters qualifying for mortgages, (2) reduce the number of new condo projects
undertaken in Toronto and (3) curb general investment and speculative enthusiasm in that
segment of the market, if left unchecked, the Toronto condo market may well have continued
to heat up to the point where unit completions exceeded the capability of the market to absorb
them.
The so-called blunt instrument of the recent mortgage rule changes will serve to cool real
estate markets in Canada – whether they needed cooling or not. Did the Toronto condo market
need to be cooled? Opinion differs on this but did the Brandon, Manitoba or Moncton, New
Brunswick markets need to be cooled as well? Maybe they did. And maybe we will look back a
couple of years from now and be thankful that sound government policy helped us maintain a
healthy and sustainable housing and mortgage market for the long term. If we can avoid a US
style crash, it will all have been worth it – regardless of the relative health of the Toronto condo Market.
---

0 comments
---

Add a Comment
(all fields required)